Skype Fax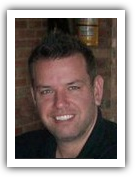 by Matt Gerchow

In the past, the man or woman who had seen the computer as an alternative to the traditional telephone line faced one vexing problem. He or she had no way of
sending or receiving faxes
. Today, that is no longer the case. Now the same person can go online and locate a service that can carry out a skype fax.
Some of those services charge a subscription or set up fee. Others, such as PamFax and Skaxbeta collect money from customers by using a per page pricing system. The latter service can
send or receive faxes on an international scale
. However, at the present time, it works only with Internet Explorer and Windows XP.
Locating an operation that handles faxes sent by skype-user
The features listed on an advertisement for PamFax showcase the various items that must be considered by anyone who is looking for an agency that specializes in skype fax operations. That ad promises three free pages to anyone who signs up to use this particular service. It also guarantees the offer of a no-cost fax number.
Clients of that agency do not receive a bill that reminds users about a monthly cost. By the same token those clients do not receive faxed documents that contain a collection of money-making ads. Moreover, those same men and women generally find that PamFax is quite easy to use.

On searching for an agency that helps skype-users receive faxed documents
While PLUSFAX does not promise the same features, it does present skype-users with a viable option. It can send any printable document from a PC to an email, to a facsimile machine or to another skype-user. Those faxed documents are sent by those who have been given the appropriate FAXIn contact information, which has been provided to each of the PLUSFAX customers.
Test drive RingCentral and fax free for 30 days