How To Fax Online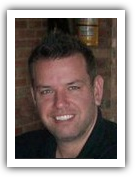 by Matt Gerchow

W
ith advancements and technologies, the online applications have become popular as well as common. Almost every kind of tool can be found online these days.
It is very easy to access these tools and also these are very handy. Communication has been made much easier by means of these online features. These communication tools are cheaper as well as easy to use.
You can also find the online fax machines these days. The online fax machine is very simple and easy to be used. Only few steps are to be followed and you can easily exchange fax messages.
Following are the major steps that are followed in order to make use of online fax service.
Internet Connection: In order to make use of this service, first of all you should have a proper internet connection.
This can be done by establishing an internet connection at your place or by making use of any online service at some internet shop.
You can also make use of the wireless internet connection installed at any public place through your laptop.
Online Fax: Make use of your browser in order to find out the best available fax services. There are few services that allow you to send messages freely while others take fees of sending messages.
There is nothing to worry about it, as the charges asked by these companies are very affordable and cheap. FaxZero is the most popular and reliable fax service that allows you to exchange messages for free.
This is the best service for the people who do not make use of it on the regular basis. A maximum of two faxes can be transferred through this website.
If your use is frequent then you should get registered to the services like Nextiva, RingCentral, MyFax and many other online services.
Getting the Information Prepared: The online services work in the same way as the normal fax machine. You have to provide all the required information like fax number of the receiving company, page count and personal information.
Preparing your Computer: First of all, you should make the document available on your computer which is needed to be faxed.
Now just follow the steps that are given in the online fax service and send your fax to the desired recipient.

Test drive RingCentral and fax free for 30 days