How To Fax Something Online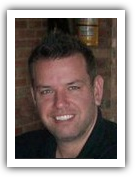 by Matt Gerchow

One of the most common office procedures is
sending a fax
. There are three different ways to do this, each with their own benefits.
The three most common ways to send a fax is by using a fax machine, sending a fax from your computer, and using an online fax.
Some of these ways are "greener" than others by using less paper. Some give you an immediate hard copy of the document to keep in front of you and they all have their pros and cons.
Faxing through a fax machine is one of the easiest ways to send a fax. It requires you to have a fax machine and there are many different options in hardware out there.
Step 1
... The first thing you would do to send a fax in this manner is find out the fax number for whomever you are sending the documents to. Once you have noted this, organize your documents and prepare a cover sheet.
Step 2
... The cover sheet should state who you are, what you are sending, who it is meant for, and how many pages you are sending along with any additional information you would like to include.
Step 3
... Once all of this is prepared, you simply load the documents into the fax machine, dial the fax number and hit send. Some machines will confirm that it sends, but you should always call the recipient and make sure they got it.
One of the newer ways to send a fax is to send it directly from your computer. There are a few requirements with this one as well. Your computer must be set up to do this and have a program such as Microsoft Fax.
Step 1
... Your modem must also be able to send faxes.
Step 2
... Once these requirements are met simply, open up the fax program and prepare your documents. You may also need a scanner if you are trying to send documents not currently on your computer.
Step 3
... Then you simply click on the "Send Fax" button in the program and fill in all the information requested such as the recipient's fax number, and remember to attach the documents.
Step 4
... Then it will send when you are done. You can also send faxes from your word processing program in much the same manner as listed above. Every program is different however, and yours may require a few additional steps.
Sending a
fax using only the Internet
is the easiest way to send a fax. It requires no extra equipment, just a subscription for Internet faxing from your local Internet provider.
This is also the "greenest" way to send faxes since all of the documents are usually PDF files and do not need to be printed out once sent.
Many email programs have a "Send a Fax" button and when you want to send a fax you prepare it like and email, enter the recipients fax information and send it away. It is as simple as that. No extra paper, no extra hardware, just click and go.
Understanding how to fax something is very important in our busy world today. It is one of the quickest and easiest ways to transfer important information.
Soon enough everyone will be using Internet and computer faxing to meet all of their needs and the fax machine will become obsolete.
Online faxing is the easiest, greenest, and most efficient way to fax in today's world.
Test drive RingCentral and fax free for 30 days